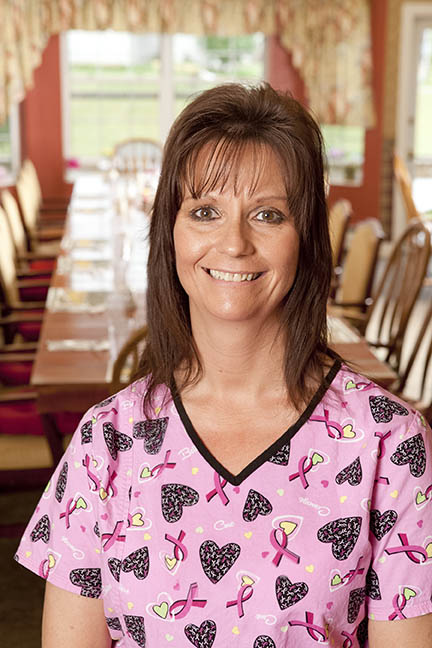 Jolene's Biography
Hello, my name is Jolene (Becker) Schwartz. I live near Vining, Minnesota. I grew up near the Urbank area and attended Parkers Prairie High School where I graduated in 1989. I began working in Long Term Care when I was 16 years old, working after school in the evenings in the dietary department. After graduation I started working the day shift cooking for 6 years. I then moved to the laundry department and worked there for 20 years. I started working at Willow Creek Sr. Community January, 2016 as the Dietary Manger. I enjoy working with the tenants and I feel this is a wonderful place to work.
I am married to Wayne Schwartz and have 2 children; Cortney and Dylan. I also have 2 step-children; Adam and Aaron. Wayne owns and operates a mechanic shop and salvage yard at our home in Vining.
We both enjoy anything to do with the outdoors, especially hunting and fishing.